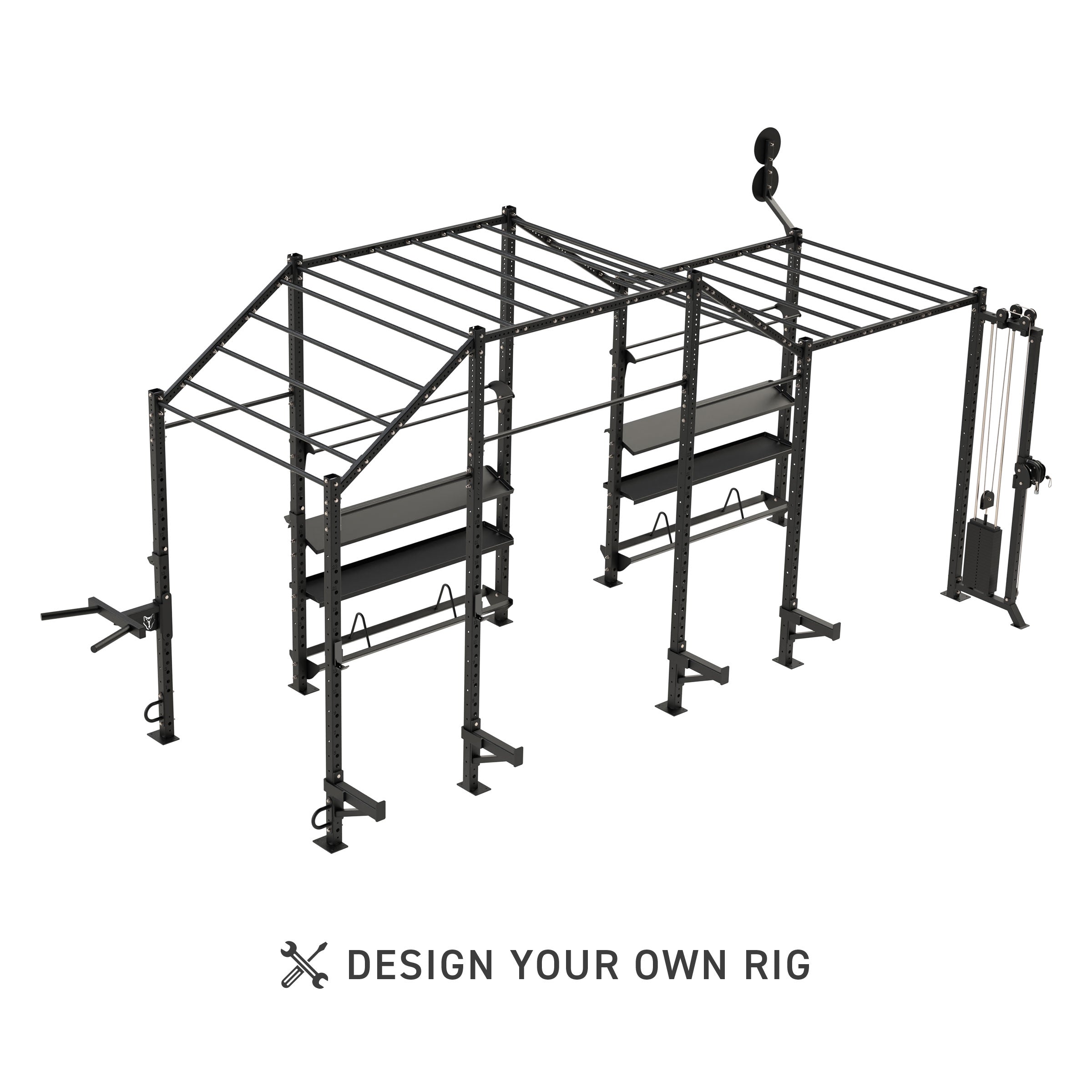 Bison Series - Custom Rig Design
Can't find the rig that's right for you? You can design your own rig with Wolverson! Our highly experienced in-house design team can create you a custom rig.
If you've seen a rig you like or have an idea of what you'd like, you can email us at sales@wolverson-fitness.com or Call us on 01922 618 780
With multiple expansion options, and modular a modular design allowing for multi functional options.