FREE UK SHIPPING INCLUDED*! 📦 
The new standard for Commercial Curved Runners. Introducing the most powerful and personaliSed manual treadmill ever created. The brand new Assault Runner Elite is expertly crafted to meet the specific needs of professional athletes, home gym users, and commercial owners alike.
The name says it all: Like running on air, but with a powerful amount of punch. This treadmill is like none you have ever known, burning up to 30% more calories than the average motorised version and built with intense training in mind.
COMMERCIAL DURABILITY
Assault's team of fitness experts have beefed up the Assault Runner Elite to endure years of hardcore use. Using only the most durable and commercial-grade materials, they overbuilt the frame structure with solid steel and heavy-duty oval tubing to ensure a stable, smooth and low-maintenance workout for all users.
REDEFINE YOUR COMFORT ZONE
We understand that elite-level training calls for longer and more challenging workouts, which is why the Assault Runner Elite offers the most comfortable running experience available on a manual treadmill. Customise your workouts using our built-in programming features, all while staying connected to your favourite fitness apps and trackers.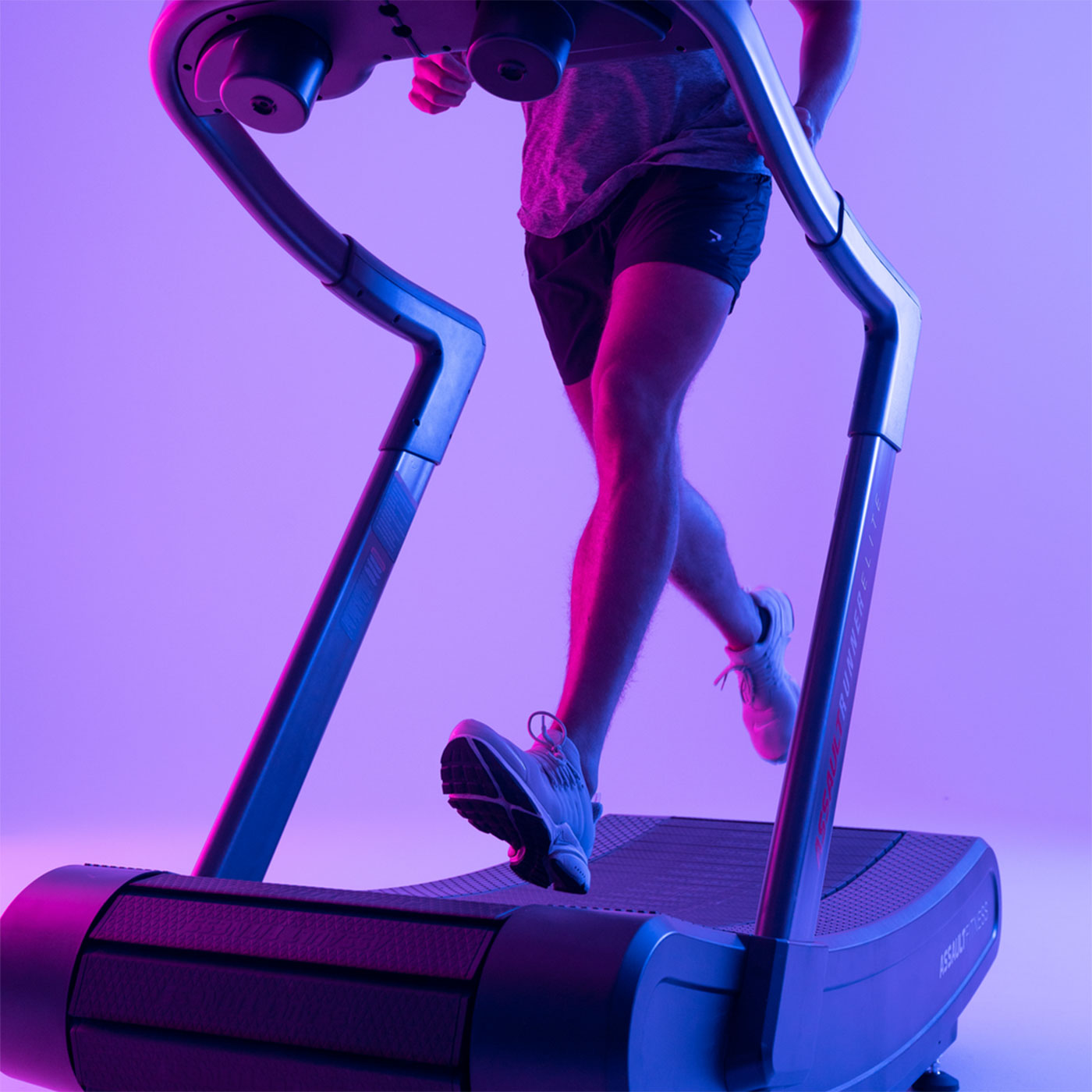 LOW-IMPACT DESIGN MEETS HIGH-INTENSITY TRAINING
Engineered to naturally mimic above-ground running, the Assault Runner Elite allows athletes to test the limits of their training while also promoting proper running form & technique. The non-motorised design means that you are always in control of your speed, making this the perfect treadmill for runners of all skill levels.
MOVE IT & USE IT
Finding space for gym equipment can be challenging. Our team engineered the Assault Runner Elite to have one of the smallest footprints of any home treadmill. With built-in transport wheels, an easy-to-read console display, and no electric plug-in required, the AssaultRunner Elite is user-friendly and painless to use, move & store no matter where you train.