As rigs can be mounted directly to the wall, the overall height can be much greater, giving you more exercise versatility for CrossFit exercises such as the kipping pull up.
A rig can be more versatile compared to a rack as you can attach different rigs together. As the flexibility of rigs gives you complete control, you can have any shape or size you require, factors to think about maybe the gyms layout, room height and exercises selection. Don't second guess when planning your gym, use our gym planner to design your perfect gym, simply enter the dimensions of your space and start building!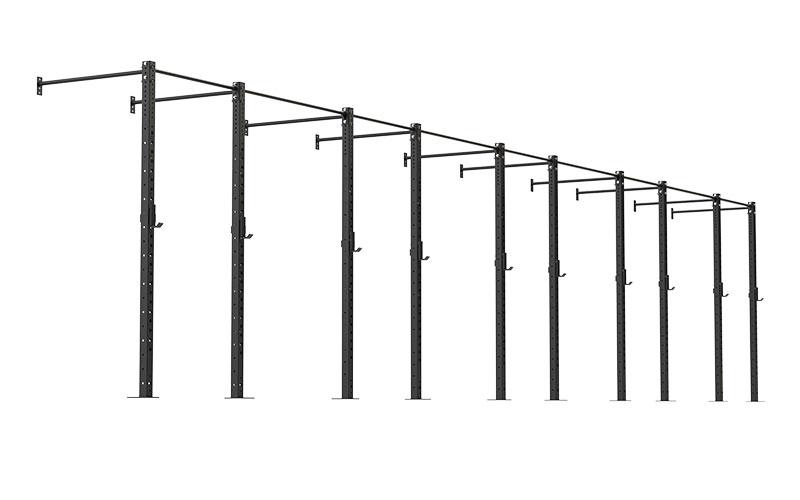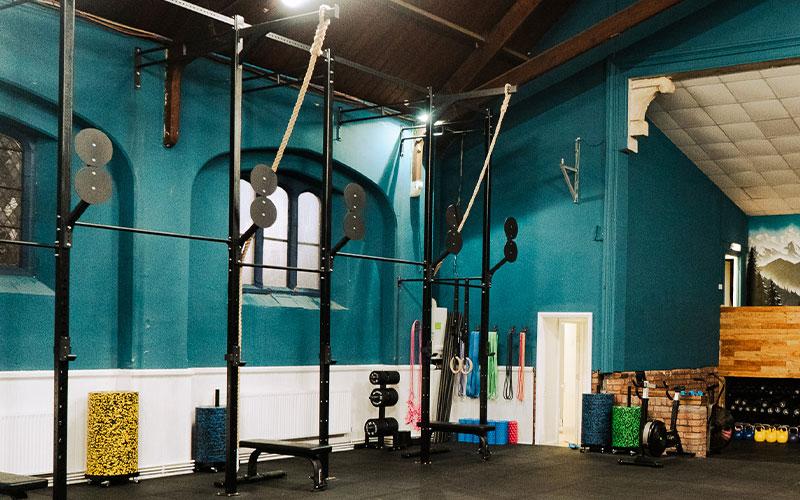 The modular design of rigs lets you expand and evolve you rig setup over time, for example if you were changing gym location or wanted to extend your setup.
They're more common in commercial facilities as multiple rigs can be bolted together and the space in-between them can be customised to the gyms requirement. Rigs are always bolted to the floor and/or the wall. As no two workouts are the same, you need a customised rig that gives you complete control.