GYM BUILDER 💪
BRING YOUR DREAM FACILITY TO LIFE
Design and equip your future gym space with this simple tool. 

The Wolverson Gym Builder has been designed to help you visualise and make the best use of the training space you have available.
FROM 3D RENDERING TO REAL-LIFE OUTFITTING
This simple layout tool gives you the ability to turn any plan or whim for your future gym into an interactive and customizable 3D model, utilising actual Wolverson Fitness equipment. 🐺
Working with the exact dimensions of your real-life space, you can experiment with the arrangement of different machines, formulate a budget, and easily share renders/images with friends, co-workers, etc.
HOW TO USE THE GYM BUILDER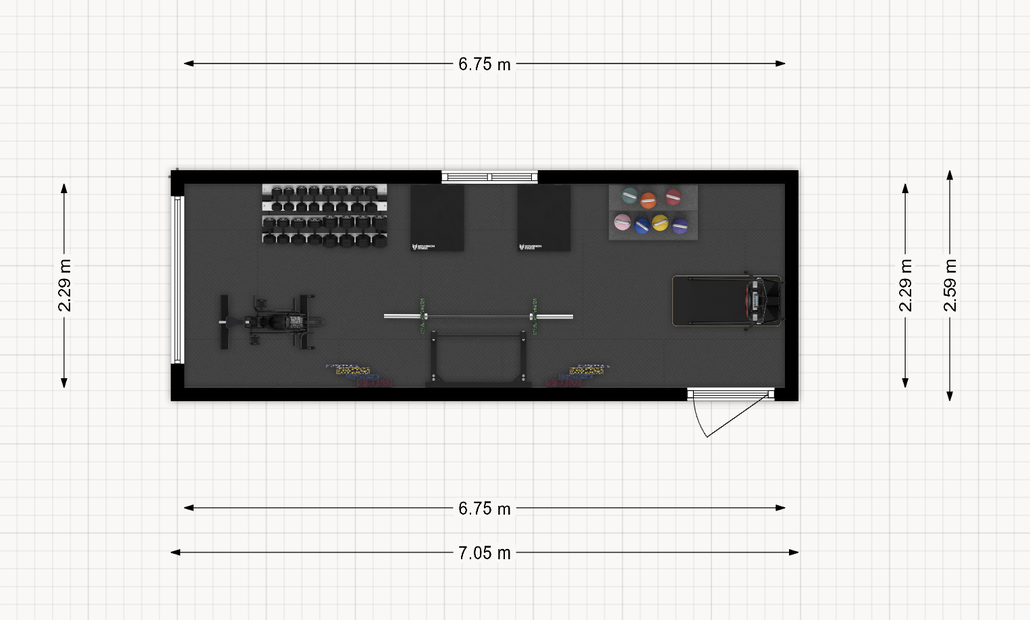 STEP 1
Choose your room shape and dimensions.  Customise the floor layout to replicate your own home gym or commercial facility.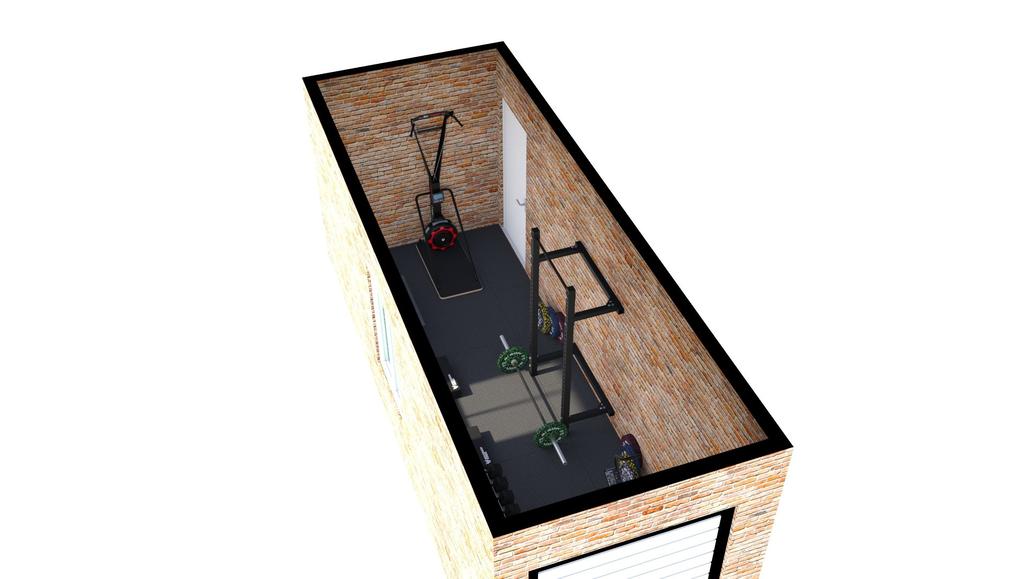 STEP 2
Simply click, drag and drop gym equipment into your custom floor layout. This will help you visualise your gym space and see how the equipment will fit best.
GYM DESIGN PROCESS
Design your facility with complete confidence.
Here at Wolverson Fitness our expert team can design and install gyms from start to finish.
No matter what shape or size, we can sort it. No project is too big or too small.

We provide bespoke support in bringing your dream facility to life.
Use the gym builder tool to map out your facility or get in touch with the team if you have any specific requirements.
We promise you exceptional service throughout the entire gym design and install process..
CROSSFIT 424,
HARLOW ESSEX
CROSSFIT FABER,
WARWICKSHIRE
ROYAL DOCKS CROSSFIT,
LONDON
BLACK COUNTRY BARBELL,
STOURBRIDGE
HOW IT WORKS 💪
To offer you a truly personalised service, we would love to meet you (virtually) for an initial discussion over Zoom.

The clearer we understand your plans and vision, the better the team can work with you to make your dream facility a reality.
We will discuss your ideal budget, gym equipment requirements and the overall look and feel of your gym facility to ensure everything is exactly how you want it.
1. YOUR VISION 👁
Have a no obligations chat, for free, about your vision with one of our friendly expert team to allow us to understand your specific requirements for your facility.
They will listen to all your ideas and also share any of their own knowledge and expertise to help you bring your vision to life.
2. GYM DESIGN ✏️
Once you are happy to proceed and we have a crystal clear understanding of your requirements, and a budget for your facility, our team of designers will create 3D renders of your gym facility - this really helps turn your vision into a reality.
This gym design process highlights factors that you may not have taken into consideration, allowing you to revise your plans at no extra cost, so you can be as creative as you like without commitment.
Once the layout and equipment have been finalised, we can sign off the design and get ready for install.
3. DELIVER & INSTALL 🛠 
After your bespoke gym design and equipment layout and quotes have been signed-off we can deliver and install your new gym equipment at a time that suits you best.
Our team will ensure you a stress-free experience and make your dream facility become a reality.
4. ONGOING SUPPORT 🤙
We pride ourselves on customer service and looking after you.
Our reputation has been built on a solid foundation of giving a s*** about our customers. Our team are always available for ongoing support and advice at any time.
Just pick up the phone or send us an email and we will be happy to help you. 😃