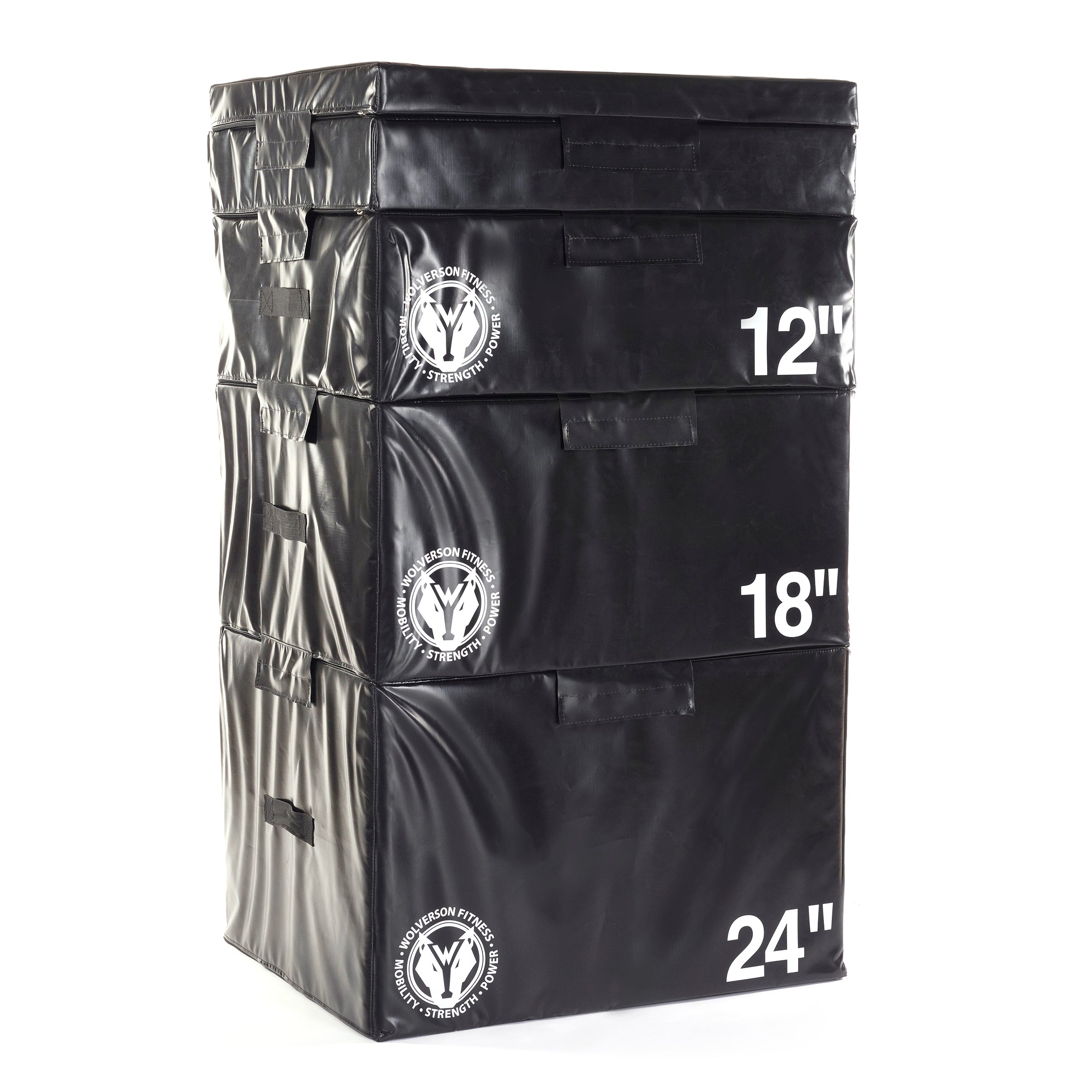 Wolverson Soft Plyo Box Tower
Foam Plyometric boxes offer a clear advantage over traditional ones, significantly reducing the chance of injury. The firm yet forgiving foam construction ensures that even if you miss your jump, you won't hurt your shins.
These boxes are perfect for a range of exercises, including vertical jumps from the floor, and can be used to diversify your workout routine with different techniques. Plyometric boxes help develop explosive power, increase agility and manoeuvrability, making them an excellent training tool for MMA, boxing, rugby and other sports that require explosive strength.
Supplied as a set of 4 boxes of varying depth, Foam Plyometric boxes are suitable for beginners and advanced athletes alike. They are an excellent addition to any cross-training fitness regime and are ideal for both home and commercial gyms and personal trainer studios.
If you would like to personalise your box or have a bespoke order, this can be arranged at an additional cost. Please contact us at sales@wolverson-fitness.com for details.