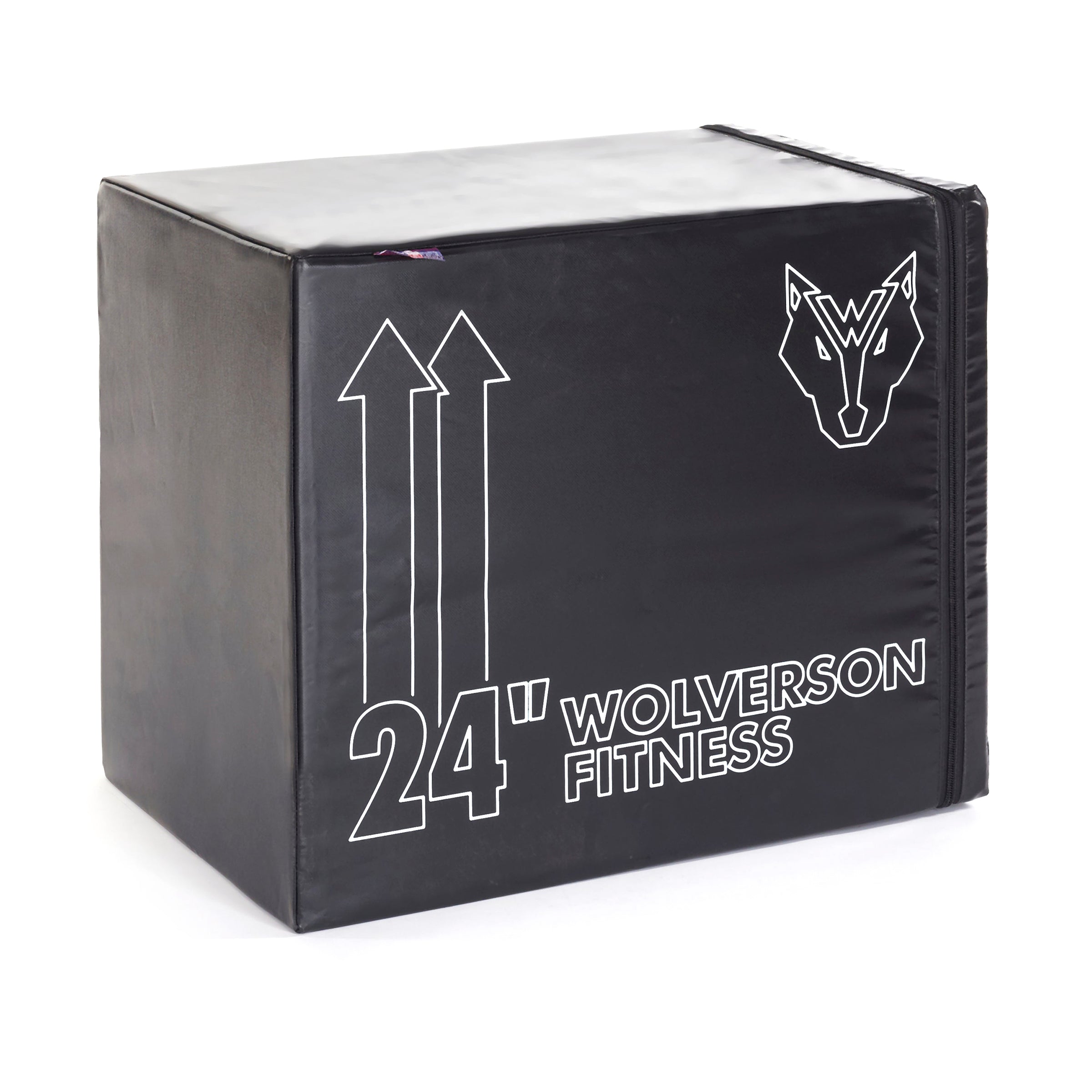 Wolverson 3-in-1 Soft Shell Plyo Box
Designed and produced in the heart of England 🇬🇧 

New and improved Plyo Box design, perfect for vertical jump and power-based exercises. Versatile, durable and dependable, this is the ultimate Plyo Box, combining functionality, comfort and style into one package.
A solid 18mm internal wooden frame for weight stability, coated on all sides in a 1-inch layer of impact-absorbing foam padding, covered in a new design heavy duty vinyl cover for significant wear and tear resistance, reinforced stitching, heavy-duty zips and Velcro seals.
The soft surfaces decrease the impact and stress to the foot, ankle, knee and hip joints when landing by absorbing impact. Its weighted centre of gravity provides much greater stability, and the solid wooden structure means the foam shape will never deform.