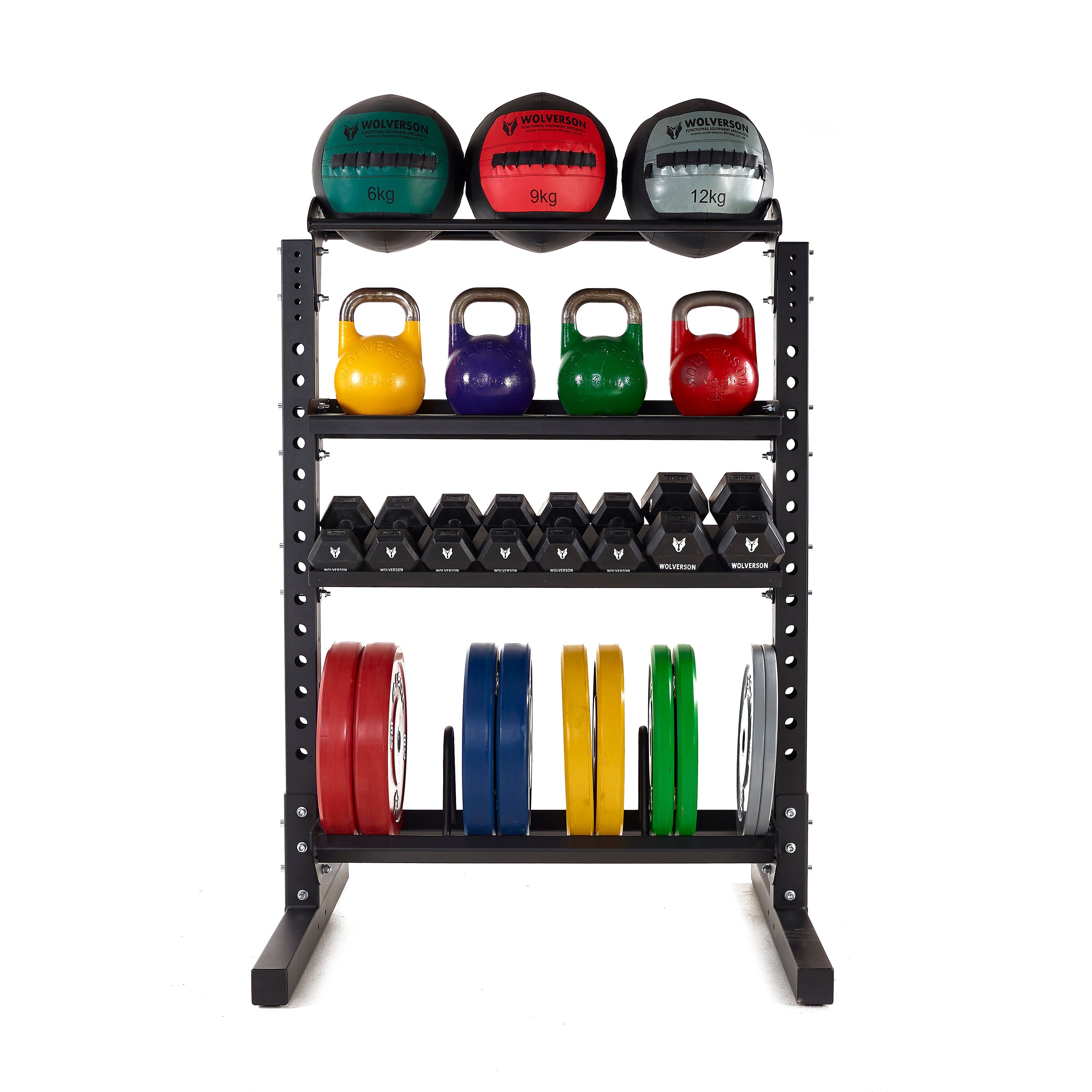 Bison Series Storage System
This is an ideal space-saving unit for your commercial or home gym space.
Perfect for PT Studios, or just to help tidy up after that messy lifter in your life. 
Store numerous pieces of equipment such as; wall balls, kettlebells, dumbbells and bumper plates. 
Please note: 1500mm shelving does not include a wall ball shelf on top, it included 3 x flat shelves and one bumper shelf.