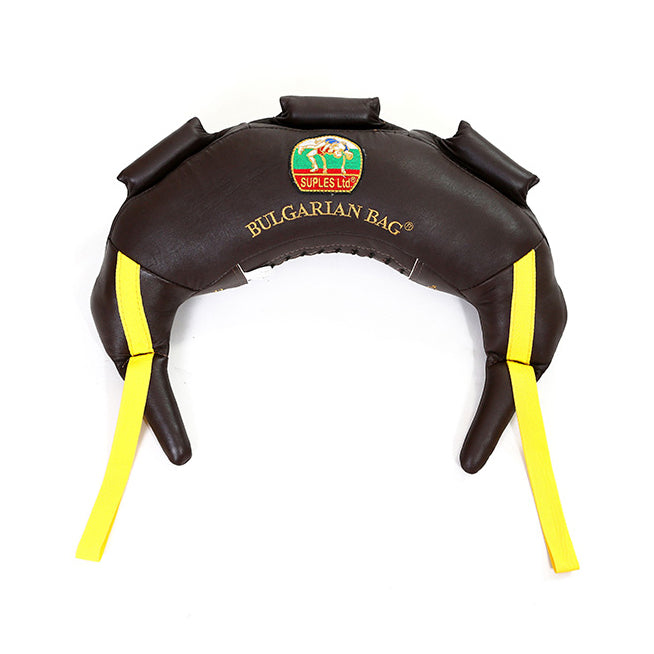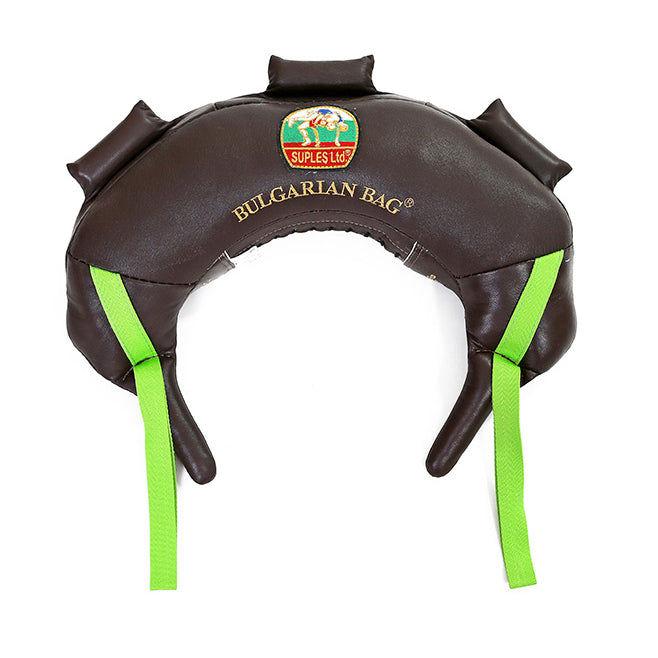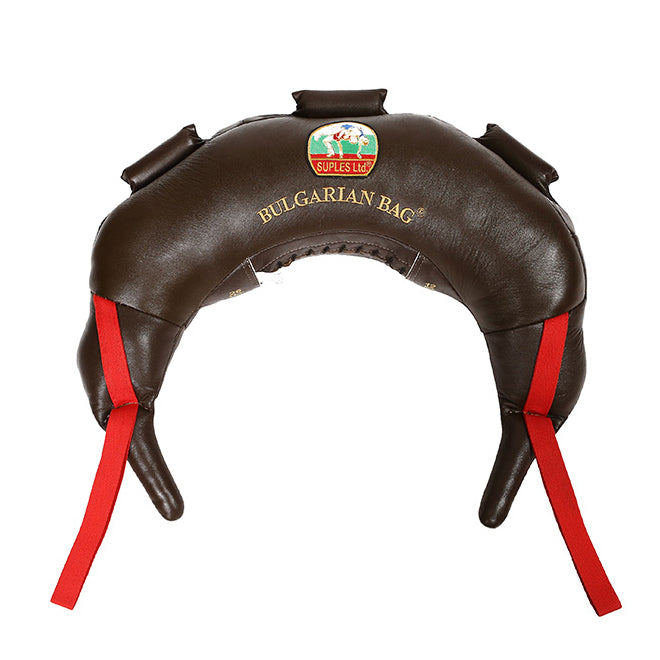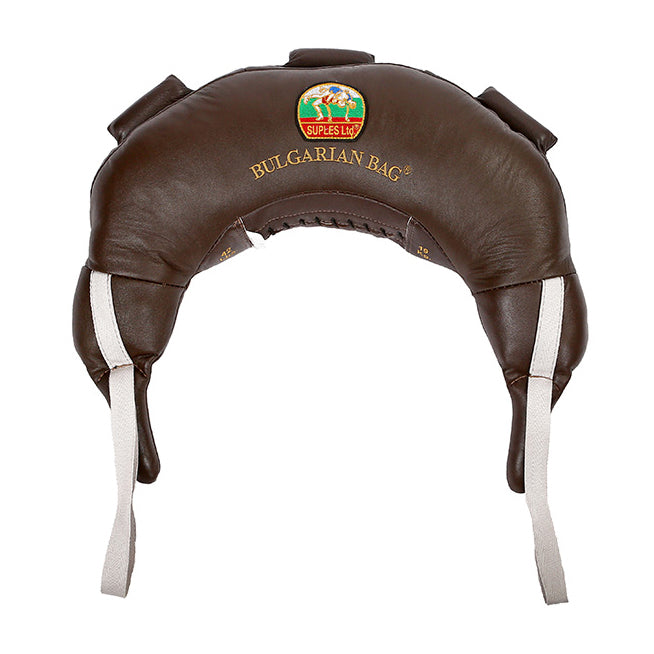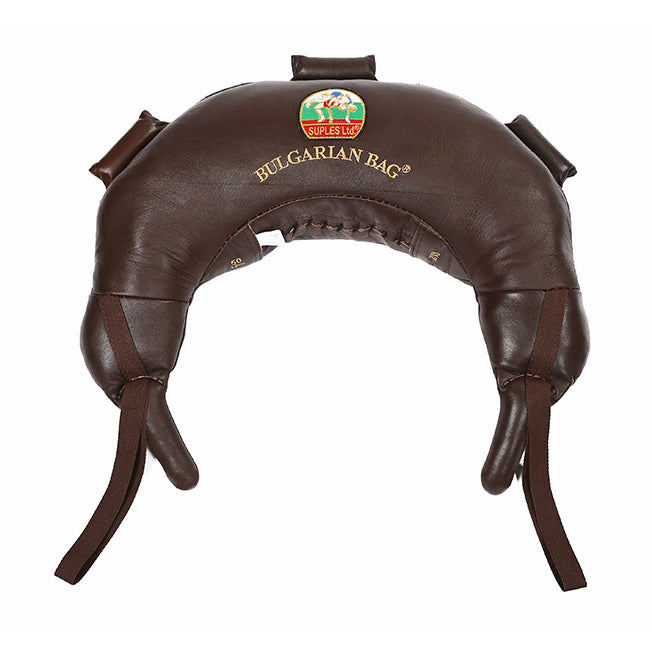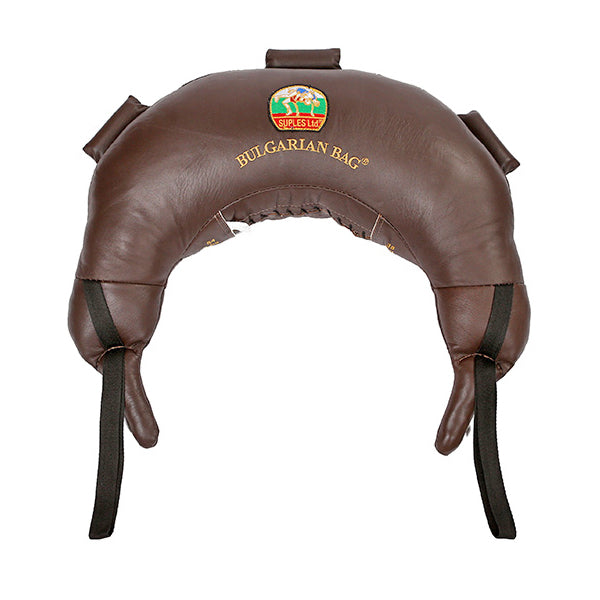 Bulgarian Bag® - SUPLES Original Model
Size:
X-Small - 5KG / 11lb
The Suples Original Bulgarian Bag is a versatile fitness tool that is perfect for those looking for a challenging and effective workout. Made from high-quality leather and filled with a combination of sand and wool, this unique piece of equipment was originally designed by Ivan Ivanov, a former Bulgarian national wrestling champion.

The Bulgarian Bag is shaped like a crescent moon and comes in a variety of sizes and weights, making it suitable for users of all fitness levels. It can be used for a wide range of exercises, including swings, squats, lunges, twists, and throws, providing a full-body workout that targets multiple muscle groups at once.

One of the key benefits of the Bulgarian Bag is its versatility. It can be used for strength training and cardio, making it an ideal tool for those looking to improve their fitness level.

The bag's unique shape and weight distribution also help to improve balance, stability, and coordination, making it a great choice for athletes and fitness enthusiasts alike.

The Suples Original Bulgarian Bag is also highly durable and designed to withstand the rigours of regular use. The leather exterior is resistant to wear and tear, while the sand and wool filling provides a comfortable and stable grip.

Overall, the Suples Original Bulgarian Bag is a highly effective and versatile fitness tool that can help users achieve their fitness goals in a fun and challenging way.

"Don't underestimate the weight of the Bulgarian Bag. Until you work with the bag and follow the Suples System, you will not understand what the Bulgarian Bag is all about. Bulgarian Bags are not just a form of dumbbells or free weights. We recommend that you measure your progress by how well you have mastered the Suples signature movements." – Suples Master Ivan Ivanov