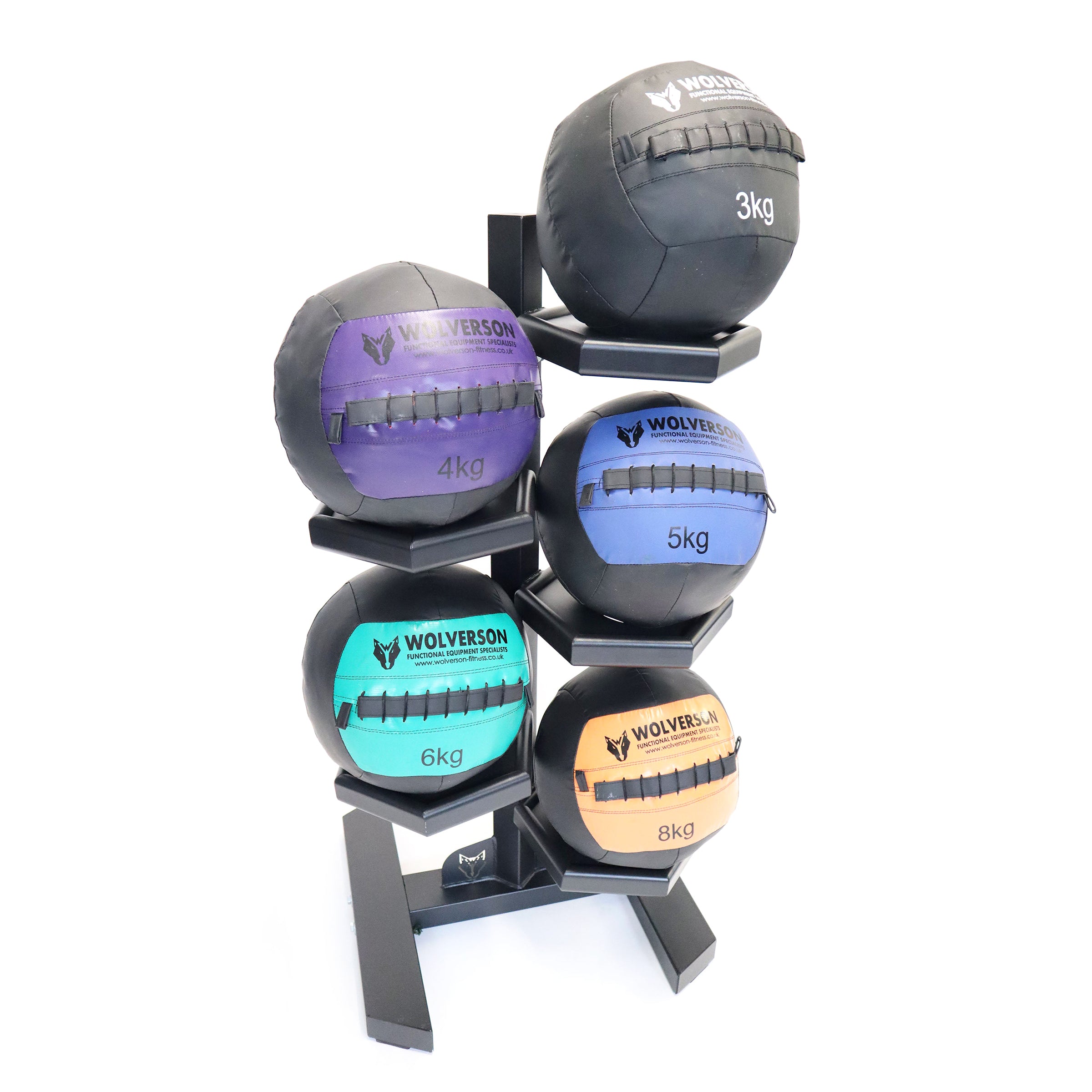 Wolverson Ball Storage System
Get rid of the clutter and disorganisation caused by balls lying around your functional training area with our innovative storage solution.
The Wolverson Ball Storage System is versatile enough to accommodate different types of balls, including slam balls, wall balls, hybrid balls, and medicine balls. With a maximum capacity of 20 kilos per shelf, it can hold up to five balls of any design or shape. Transform the look and feel of your training area with this convenient and practical storage solution.