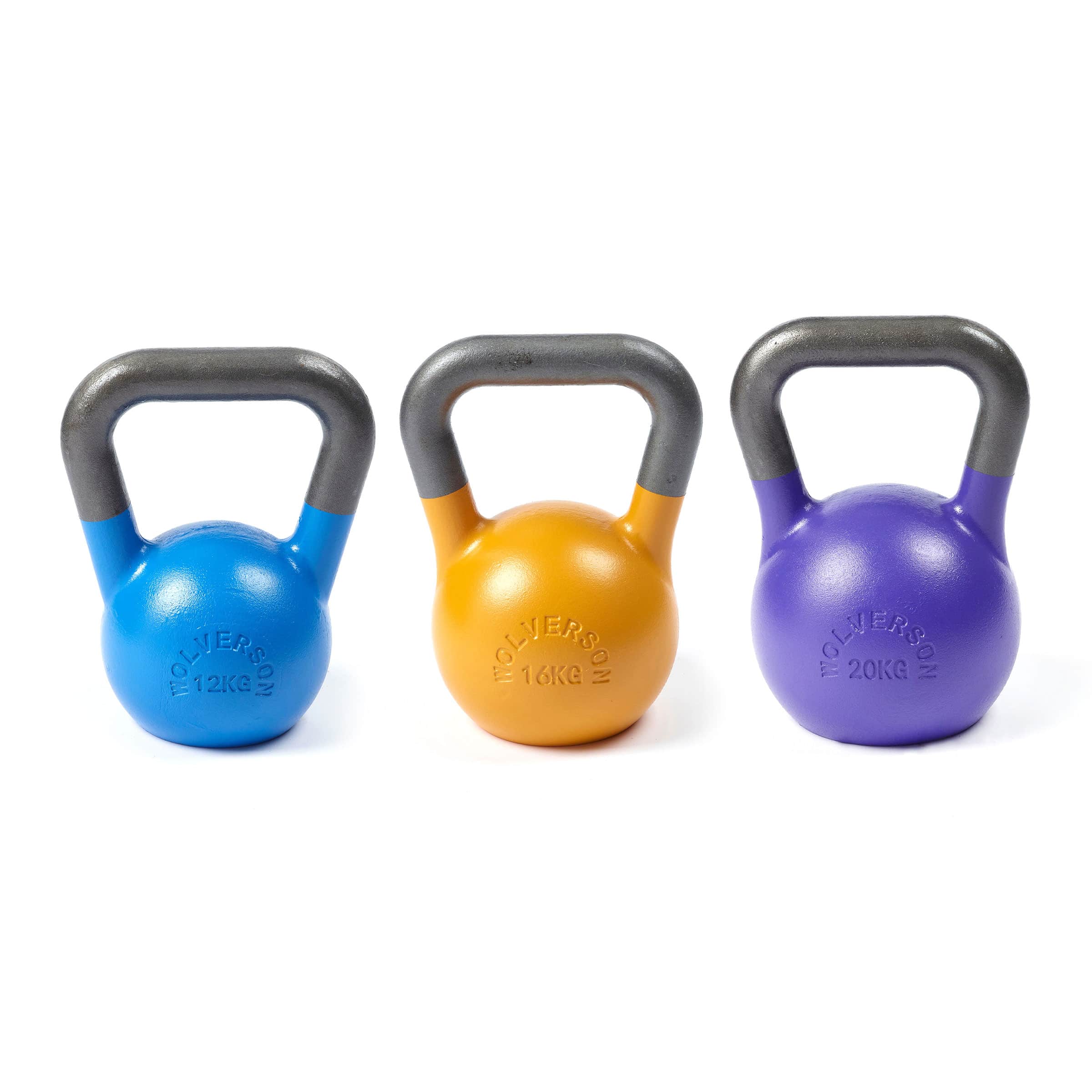 Wolverson Colour Cast Iron Kettlebells - Sets
Exclusive to Wolverson, the new design has been constructed to provide maximum comfort, no lateral slipping of the Kettlebell around the wrist when it is over head and an extra large base to make it very, very stable. 
In fact it has all the benefits of a Competition Kettlebell paired with all the benefits of Traditional Kettlebell.
Wolverson kettlebells are the products behind the United Kingdoms top kettlebell instructors and courses. We have supplied Kettlebells for the IKFF and many other leading organisations and carry a rolling stock of at least 20 tonnes.

For expert advice and the best prices look no further.As you would expect from Wolverson the following features come as standard.