WOLVERSON WEEKLY ROUND UP 🐺 💪
WHAT'S TRENDING THIS WEEK?
CHRISTMAS SHUTDOWN 🎅🎄
24th Dec - 4th Jan 
You can still place orders online during this time, however, the warehouse lads are having a well-deserved break. 😴
So please note that no orders will be dispatched during this time. 
Please be patient when waiting for a response from the team online as well for any questions you need to be answered. ✅
As always the best place to get hold of the team is on the live chat via the website. 😃
We hope you have a Merry Christmas and we would just like to say a MASSIVE thank you to all of you who are part of the Wolverson Wolf Pack.
Stay strong during these weird and frustrating times and we will see you in the new year. 🐺💪
The Sportsman has created the Alternative Sports Personality Of The Year Awards.


Superhuman athletes that have impressed and inspired. From David Goggins 'The toughest man on the planet', Emily Harrington - the first woman to climb El Capitan in 24 hours and our very brand ambassador Zack George - the UK's fittest CrossFitter.
This Woman Just Set a New World Record for Most Burpees in an hour!
Alison Brown, a PT has set a new world record for the amount of Burpees completed in an hour.
She completed 730 Burpees to be exact!
Go check out the full article on Men's Health
Do we do an hour burpee challenge in the New Year?
NEW EQUIPMENT 🔥
Our shiny new Ski Trainer will go live to

pre-order

on the 28th of December.
The Ski Trainer is a relatively new piece of equipment in the fitness scene that works your upper body with a focus on cardio.
It mimics the motion of cross-country skiing, but you don't have to be a skier to train on it. It requires the use of the lats, triceps, pecs, and abdominals to pull the handles down; and this movement is unlike any other type of cardio.
Not only will you increase your heart rate quickly, but because it engages more muscles than other forms of cardio, you will burn more calories.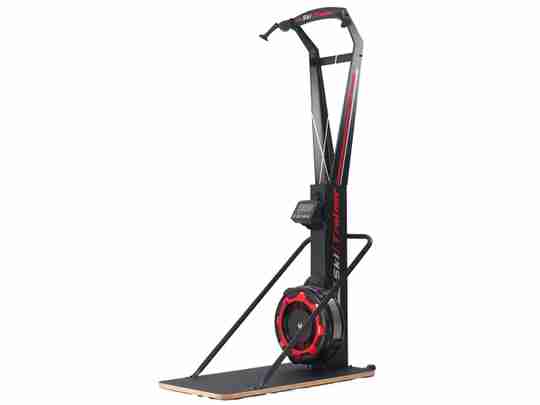 What Are We Talking About...
It's that time of year when we are dreaming of having chocolate for breakfast. No? Just me?
If you are worried about all your hard work and training hours going to waste, head over to read our blog on Christmas Nutrition for some helpful tips and reassurance that a few days 'off-plan' won't ruin all your hard work!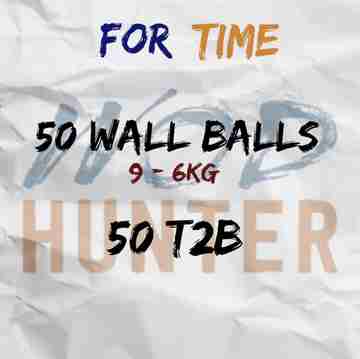 Workout of the Week
This weeks workout comes courtesy of @wod_hunter
Check out them out on Instagram for more fun workouts!
Need a Wall Ball? 
Head to Wolverson Fitness!